Site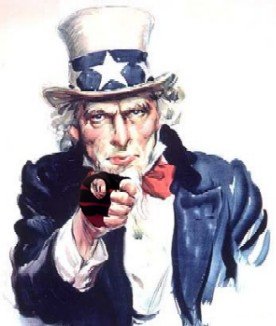 Would you like to be part of a blogging community? Do you have opinions about cycling, or just a good story to tell? Do you love the Bicycles site but are you're frustrated by the limitations of the Q&A format? Come and write for the Bicycles blog!
What kinds of posts are we looking for?
Stories about bike rides -- These are easy to write up, and fun to read. If you have pictures from your ride, or even of the terrain or road, so much the better.
Reviews -- Have you bought a bike you love? A headlight that gets you home in the winter evening hours? We'd love to hear about it.
Cycling culture -- Posts about culture, weirdness associating with riding, frankenbikes; really, about anything interesting and strange.
Bike shops -- Do you love your mechanic? Your shop? Tell us all about it, maybe the post will help someone who's looking for a shop.
Controversial stuff -- Do you think helmets are a conspiracy by the styrofoam hat manufacturers? Is "carbon fiber" just another name for "cheap-ass plastic bikes marked up for suckers"? Your Stack Exchange rant-disguised-as-a-question will be closed in a heartbeat because Stack Exchange hates fun, but the blog is a perfect place for you to write about these crazy interesting ideas.
Stuff -- Anything that doesn't fit in the above categories. For anyone looking for ideas for posts, we've started a list of them. This page is filled with post ideas you can use. Also, if you have an idea but you're lacking the ten minutes it'll take to write it up, post to that page and someone else will pick up the slack.
What am I getting myself into (or, "how often will you want a post from me?")
The blog updates once a week on Monday mornings when we're lucky, twice a week when posters are extraordinarily prolific. But you don't have to write a post nearly that often, just when you have something to say.
Okay, I'm sold. How do I get started posting?
You'll need an account, and the simplest way to get one is to ask Neil, Gary, or Freiheit to add you. Just ping us in chat by typing @ before our usernames, or post in this thread.
The first cold winds are blowing by my home; winter is coming to the northern hemisphere of our resource-drained planet. We're doubtless going to see a lot of questions about winter riding on the main site. Here are some sites that helped me learn how to ride in the winter.
---
This is one my favorite winter cycling sites. There's a lot of very, very good information here. The self-proclaimed "Home of the Winter Cyclist and Other Crazy People" is the granddaddy of winter riding sites. Started in 1998, this site is old: Beware moving and scrolling HTML.
This is cyclist Charlene Barach's page, and it has great advice about cold-weather cycling. The rest of her site is also well worth reading. Charlene has been riding in Canadian winters for years, and knows an awful lot about winter riding.
Pamela Blalock's site is quite comprehensive. She spends a lot of space on appropriate fabrics for winter riding.
---
In addition, I've learned a lot from some of the winter riding questions on this site:
I live in NYC and would like to ride to work during the winter as well. What should one do to a mountain bike? a road bike?
Note: This question has a lot of great answers, but AdamFranco's answer in particular is tremendous.
If I put on heavy clothes it will be very hot inside them after the warm-up. If I wear only a T-shirt I'll freeze. What's the solution? I ride around 20 km in a hilly city, with temperatures between 0 and 30 celsius.
I'm starting to plan ahead for winter riding, and gloves are definitely high on the list. What gloves work well for winter riding? Are cycling-specific gloves the way to go for a flat-bar bike with index/thumb shifters? Would regular winter gloves be good enough?
Disclaimer: I have the top-voted answer for this question, so my opinion of just how awesometastic this question is, is a little subjective. But I think that gloves are often overlooked when it comes to winter riding; it's hard to brake and shift when your hands are numb from the cold.
After almost a year in beta, bicycles.stackexchange.com has graduated from a beta Stack Exchange website to a full-fledged member of the Stack Exchange family.
What does this mean?
1. We have a beautiful new site design by @Jin:
It's based around "the feeling of riding a bike, rather than focusing on the bike as an object", but has some bicycle themed elements, such as the badges being cogs, the voting and star buttons on questions being road signs and the tags loosely resembling the downtube branding on some bikes.
The logo is a bicycle head badge with a heart, because we love our bikes.
With most Stack Exchange websites, the meta site gets a monochrome version of the main site. Instead we have a night-themed version of the main site, like you're riding home at the end of a long day of riding.
2. Privileges have changed.
Now that we're not a beta site, the privileges required to do certain things have increased. That means there are fewer people to do them, especially closing problematic questions.
If you see something problematic, please comment and flag. Your moderators will be happy to close, reopen, migrate, protect or delete questions or answers that need it, especially if there's comments and/or flags from multiple users saying that's what needs to happen.
Vote Early, Vote Often, and Vote Some More. Voting builds reputation, which will help more users earn the privileges that let the site be more user-run than moderator-run.
3. We're linked in the footer of regular Stack Exchange sites
This probably means we'll be getting an influx of new users. I know you're normally friendly and helpful, but please take extra care to be super-nice to the newbies as they come in.
4. One More Thing:
Be sure to check out the Error, CAPTCHA (Human Verification), and 404 Page Not Found pages.